Serving the Triangle and Surrounding Areas
Call or Text For a Free Quote
Tired of that pesky tree stump ruining your yard's appearance? Our expert team specializes in efficient and thorough tree stump removal for residential homeowners. Say goodbye to tripping hazards and unsightly reminders of the past. With our top-notch equipment and expertise, we'll swiftly extract those stubborn stumps, leaving your yard looking pristine. Call us today to reclaim your beautiful outdoor space!
We understand the importance of maintaining a polished and inviting environment for your clients and customers. Our skilled team will swiftly and efficiently remove any troublesome stumps, eliminating tripping hazards and restoring the aesthetic appeal of your grounds. 
Tree Stump Grinding
We can remove any size stump that you have.
Shrub Removal
Cut down shrubs and bushes and grind stumps to allow new plantings.
Tree Removal
Careful extraction of unwanted or problematic trees that have outgrown their space or pose a risk to property or safety.
Waste Removal
We will clean up the area, removing any wood chips and debris generated during the operation.
About Triangle Stump Removal Services
Triangle Stump Removal Services is a family-owned company that works to provide a cost-effective service for our clients to improve the aesthetics of their property. As a family-owned business, we pride ourselves on offering superior customer service.  We accomplish this by paying attention to detail on each project along with being available to our clients.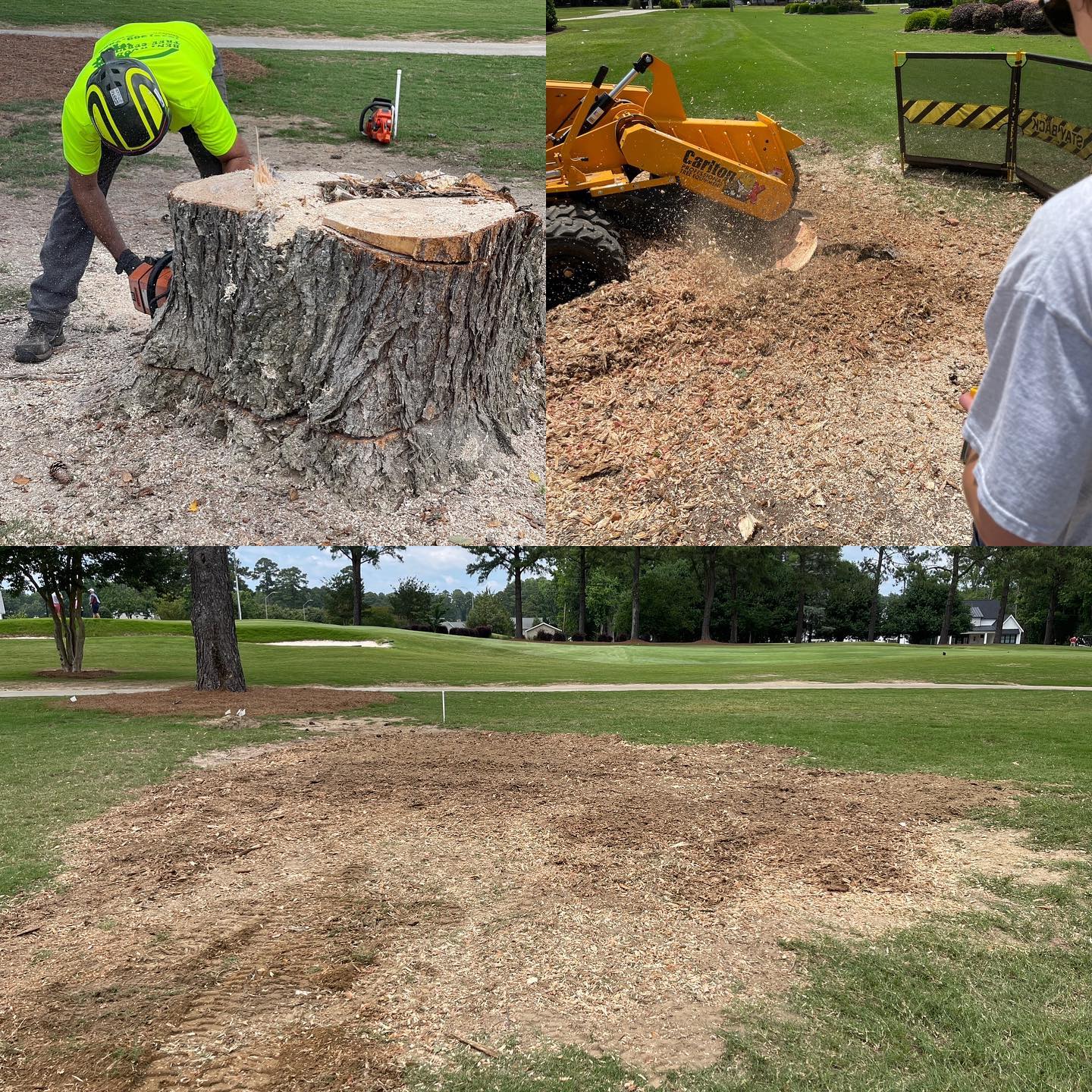 "Over-delivered!!! Was quoted two days of tree removal and stump grinding. They coordinated to do it all in one day! Best experince working with a contractor I have had in years."
"Highly recommend!! Dan does amazing work with great customer service."
"Only stump grinding company I recommend my clients. Highly recommended!!"
Get A Free Online Estimate